---
---
Digital Marketing: 5 Great Tips To Optimizing Your Google Ranking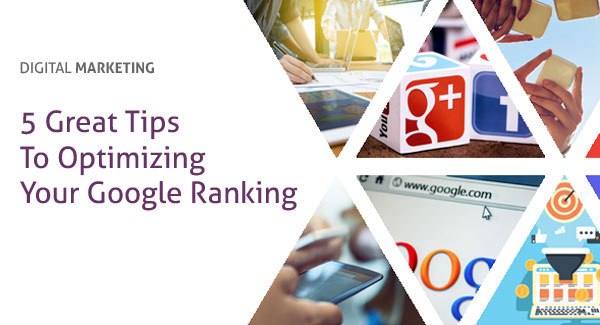 If you're looking to drive more traffic to your site, it's imperative to prioritize your Google ranking. So, how do you improve your Google ranking? Start here:
Evaluate Your Keywords – Your keywords are what you want to be found for. Make sure they're accurate to drive in your most valuable traffic.
Keep Up on Your Content – When awarding rankings, Google is looking for fresh, relevant content. The good news is, if you've already evaluated your keywords, you should have plenty of ideas on how you can provide relevant content to your audience!
Include Metadata – Make it a little easier for Google to understand what you're all about by not only including metadata, but ensuring that it accurately reflects your website content.
Use Alt-Tags – You're using visual content on your website, so why not make it easier for Google to read that as well? Adding alt-tags to your visuals will help the search engine read and serve your content to users.
Consider Google Ads - If you're really looking for a boost, a thorough ad campaign is a great way to get on your feet.

Need help getting started? Spiral Design Studio is happy to assist! Contact us to learn more.