---
---
Lauren Payne of Spiral Design Studio honored for Excellence in Business
---
Lauren Payne, managing partner and co-founder of Spiral Design Studio was recently honored for Excellence in Business and inducted as one of Albany-Colonie Regional Chamber of Commerce's "Women of Excellence."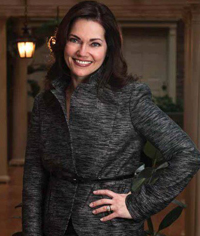 "The Women's Business Council is extremely proud to have the opportunity to recognize and honor these exceptional women from our business community," said Sarah Johnson, WBC chair. "This year's winners are all highly individualistic and multi-faceted in their accomplishments. They truly personify excellence in their careers, their community and the inspiration they bring to everyone around them."
The awards annually recognize women for progression in their careers, involvement in their communities and accomplishments in their personal and professional lives. The honorees were celebrated at the Women's Business Council's 21st annual luncheon on June 13.
Lauren balances her passion for the creative with the challenges of running a small business. While overseeing and collaborating with Spiral's team of award winning designers, Lauren manages the business side of her firm, ensuring that the company's professional standing within the business community remains superior.
Each of the seven "Women of Excellence" gave advice for work and life.
Lauren's Work Advice:
Keep learning and take full advantage of each new experience. In business, you're never too old to learn something new. Expand your horizons through reading materials, networking events and seminars outside of your current professional circles. This will expose you to new industries, businesses, people and perspectives… and will challenge your business thinking while stretching your imagination.
Lauren's Life Advice:
While I don't have a motto, I rely — professionally and personally — on a quote by Maya Angelou, "When people show you who they are, believe them!" Shared with me by my mother over 20 years ago, this simple quote speaks volumes and often offers much-needed clarity during both business and personal challenges.

Read more from the Albany-Colonie Regional Chamber of Commerce (PDF)