Stoneledge Farm
Agriculture / Farming Industry
Building support for Community Supported Agriculture
Stoneledge Farm in Greene County, New York offers one of the largest, longest-running and most successful Community Supported Agriculture (CSA) programs in New York City and its surrounding areas. For 24 weeks between June and November, the farm delivers its own organically grown vegetables and other sourced products, such as fruit, mushrooms and dry beans.

Spiral designed a modern, mobile-responsive website that reflects the values of the Stoneledge Farm family. The site adjusts for "in season" and "off season" to showcase the upcoming available CSA shares and additional in-season marketplace offerings, and combines an easy-to-navigate solution for current and prospective members.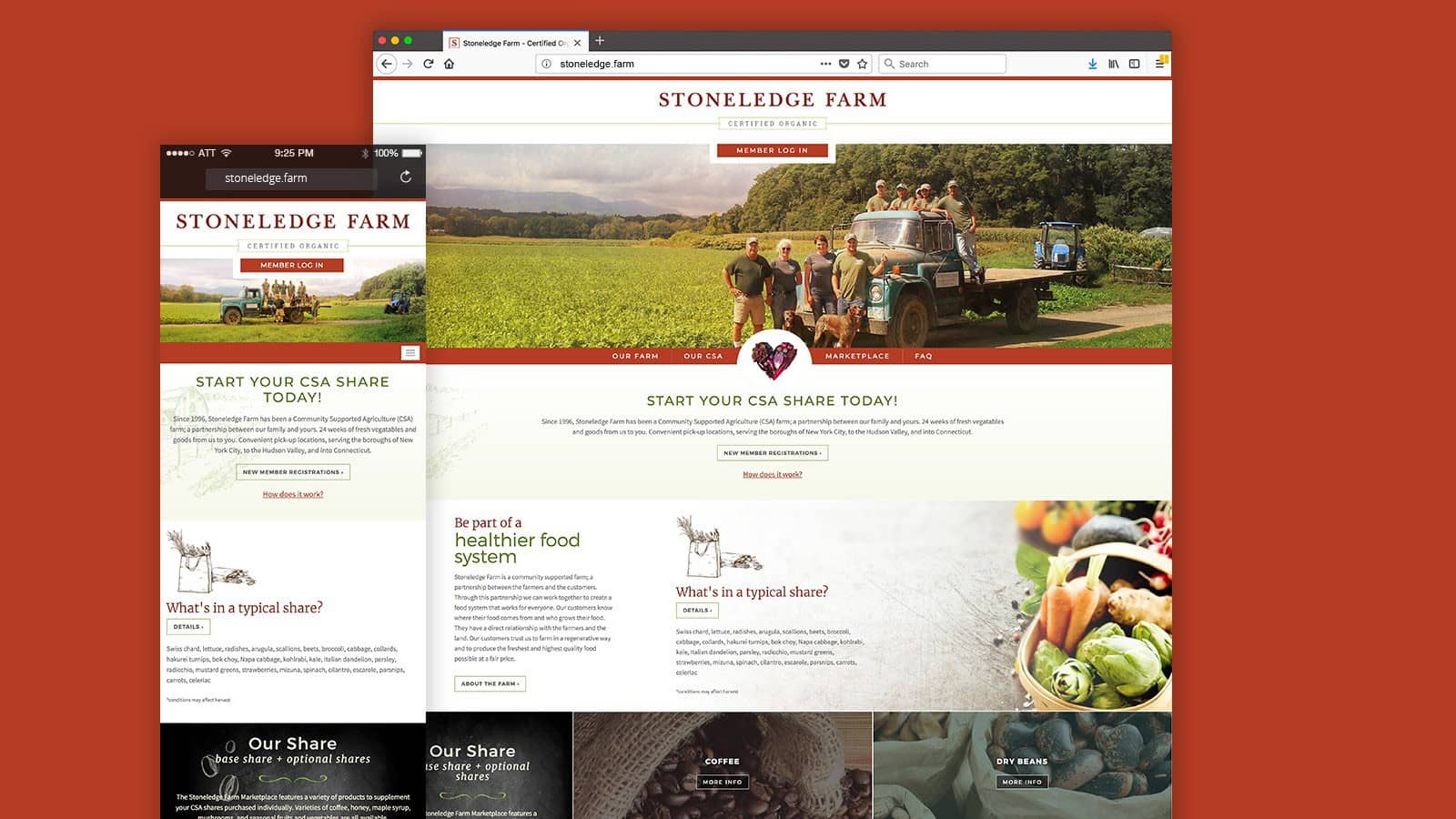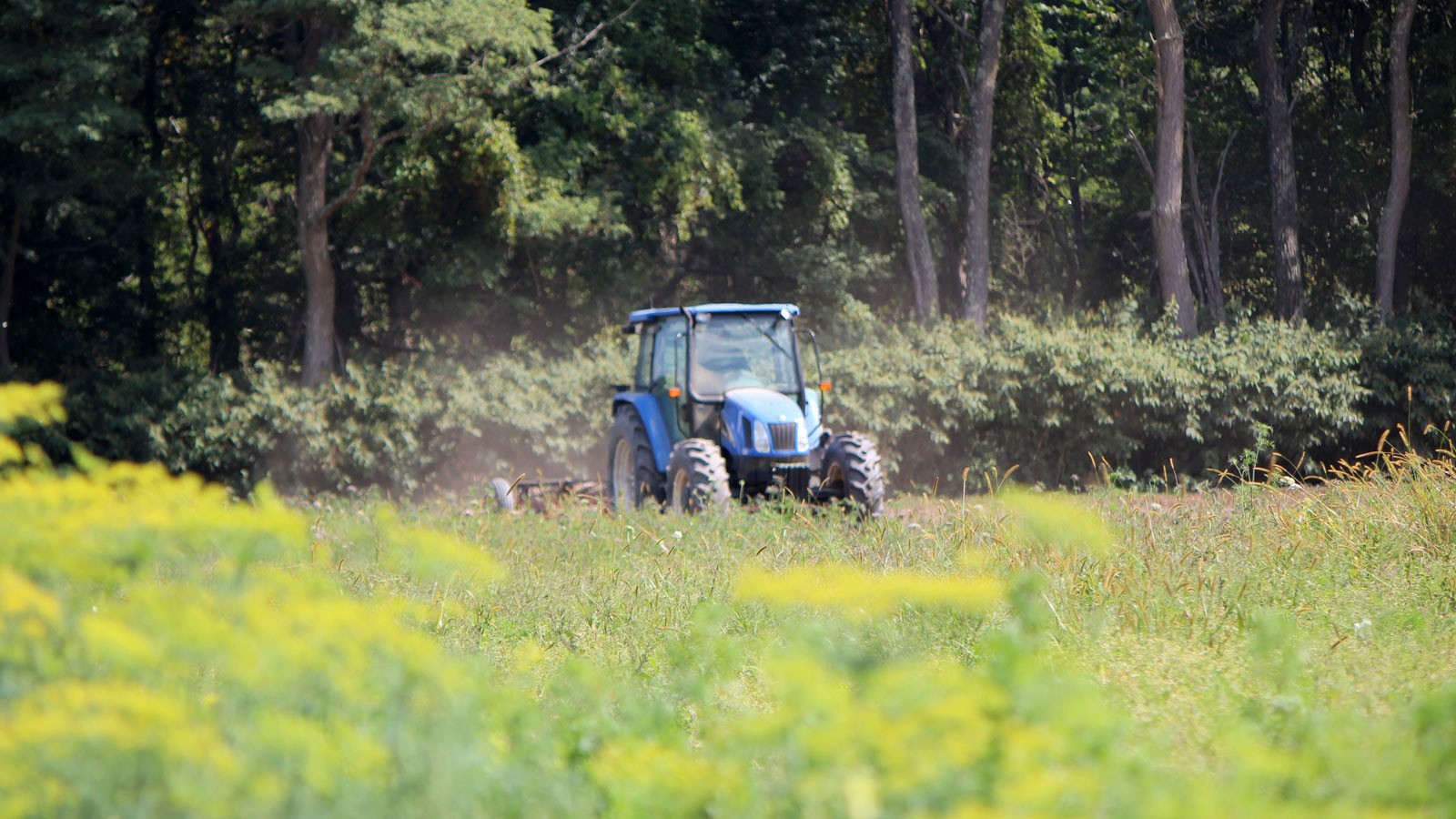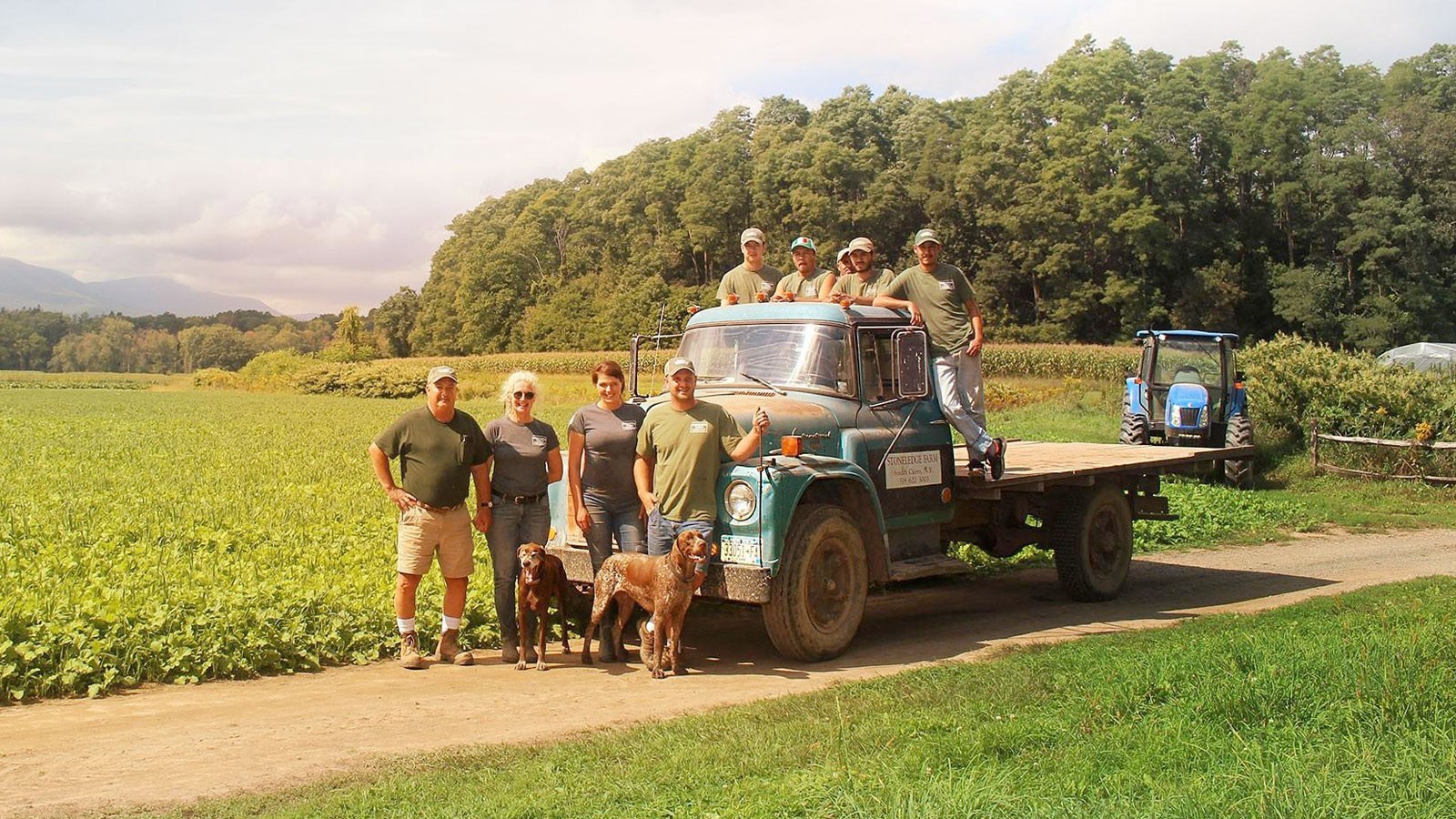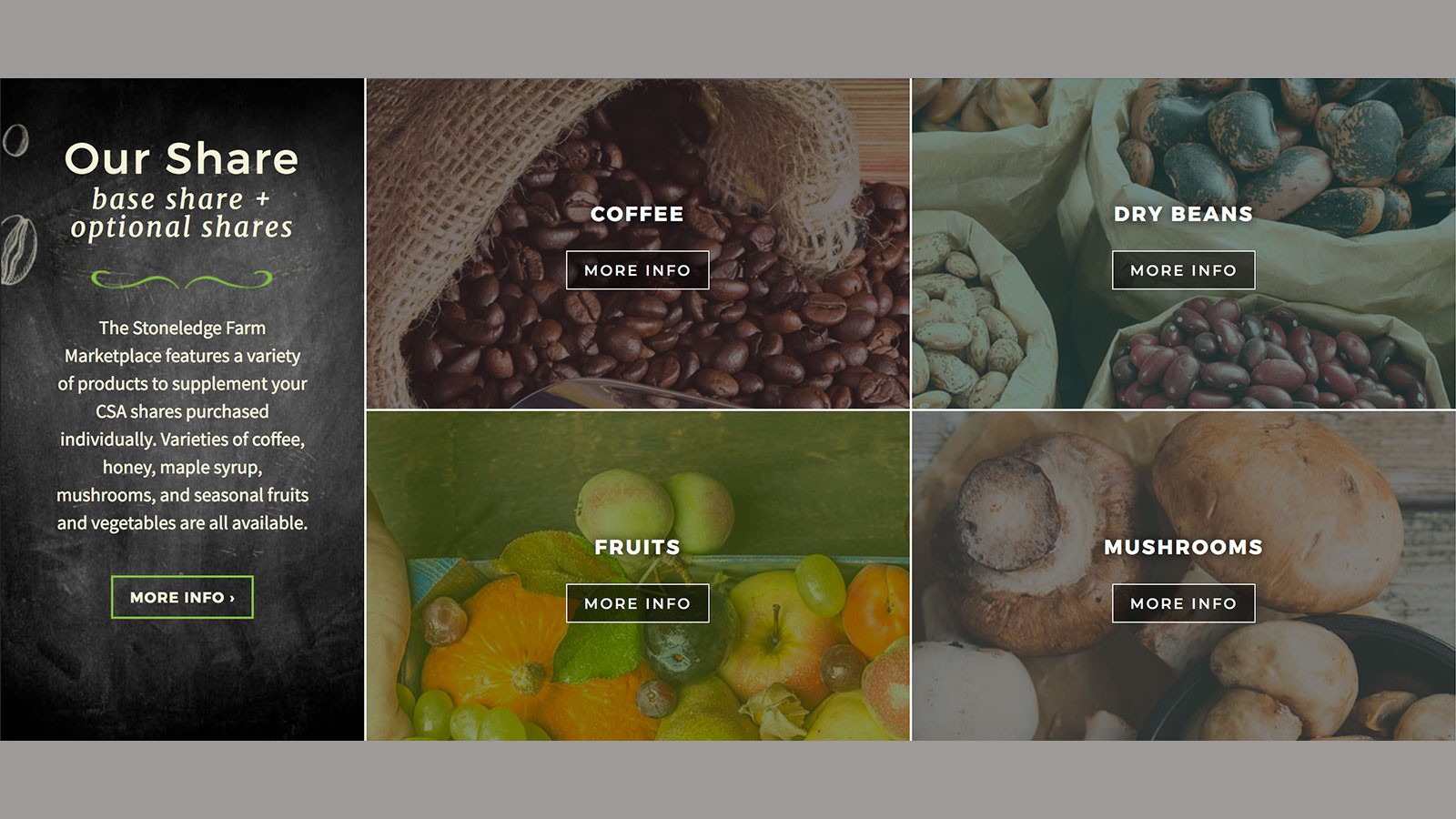 Stoneledge Farm is a community supported farm; a partnership between the farmers and the customers. Through this partnership we can work together to create a food system that works for everyone. Our customers know where their food comes from and who grows their food. They have a direct relationship with the farmers and the land.